varvis® webinar
The challenge of variant interpretation
Leveraging genetic and clinical evidence
to improve the diagnosis of rare diseases
Yes, I would like to activate content from Youtube. I agree that by playing a video my personal data may be passed on to the operator of the portal from which the content originates, so that the operator can analyze my behavior. You can find further information in our privacy policy.
Due to the introduction of improved, more cost efficient target capture technologies, NGS-based applications have become the standard of care in human genetics. Large NGS assays and exome analysis generate huge amounts of data that need to be processed and interpreted and are often underutilized in clinical practice. The identification and interpretation of relevant genetic variants to provide accurate clinical recommendations is still considered a major challenge, as various genetic and clinical aspects need to be carefully evaluated.
In this webinar, our speakers will tell you from their perspective what is necessary to successfully accept this challenge in clinical routine and what tools are available and needed to accelerate and improve the diagnostic process.
Learn more about
Variant classification, ACMG criteria and finding the right evidence
Dr. Andreas Laner, MGZ Munich
Deciding how to weigh each type of evidence is difficult, and guidelines have been published by the ACMG and AMP to establish standardized classification, annotation, interpretation, and reporting of sequence variants. Showing some interesting case examples, we will demonstrate the basic application of the ACMG-AMP classification guidelines as well as the limitations and pitfalls inherent in working with these guidelines on a daily basis.
Comprehensive literature search: The entire world of genomic evidence at your fingertips
Dr. Mark Kiel, Genomenon
While some of the evidence for variant interpretation can be based on population data or computational data, genomic variants cannot be classified as pathogenic without reviewing evidence from scientific literature distributed over 7.8 million published articles with genomic content. To tackle this challenge, Mastermind, which is integrated into varvis®, provides a comprehensive search of all the scientific literature according to ACMG and AMP classification guidelines providing immediate insight into evidence relevant to your cases.
How to master the flood of new data
Dr. Ben Liesfeld, Limbus Medical Technologies
Variant interpretation is a moving target. Every month not only thousands of scientific articles are published, but also thousands of genetic variants are re-classified. At the same time, a significant fraction of patients still does not receive a definitive answer. However, a patient that cannot be diagnosed today may be diagnosed in the future. In this part of the webinar we will show you how to keep track of updates and efficiently re-evaluate unsolved cases by systematically collecting, leveraging and utilizing not only the reported variations, but the entire genotype, phenotype and segregation data of all patients. Linked with automated updates of public databases such a self-evolving knowledgebase like the varvis® software ensures that you can deliver a diagnosis as accurate as possible at all times.
OUR SPEAKERS
Dr. Andreas Laner, MGZ Munich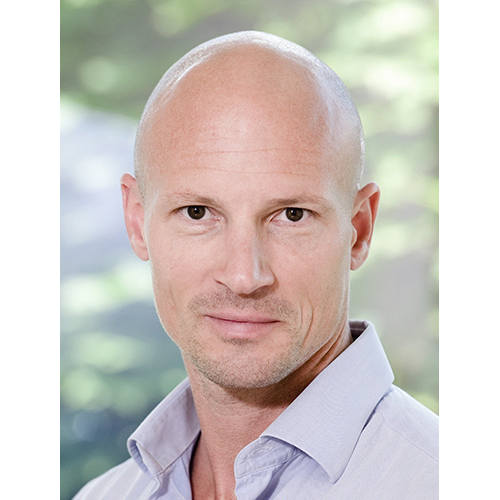 Dr. Andreas Laner is a molecular biologist by training and has been active in cancer genetics and variant interpretation for 20 years. His research interests include hereditary cancer syndromes and his current position as Head of Genomics Program includes data sharing and knowledge transfer initiatives.
He is an active submitter of the LOVD database and a curator of several LOVD genes with has a long experience in gene-/ and variant curation activities. Since 5 years he is a member of the InSiGHT variant interpretation committee ("VIC") and since 2 years co-chair of the VIC and the recently formed ClinGen approved MMR "VCEP". Additonally he is part of the Organization Committee of the "Variant Effect Prediction Training Courses" and member of the Scientific Program Committee for HGVS Symposia hosted by the Human Variome Project (HVP).

Dr. Ben Liesfeld, Limbus Medical Technologies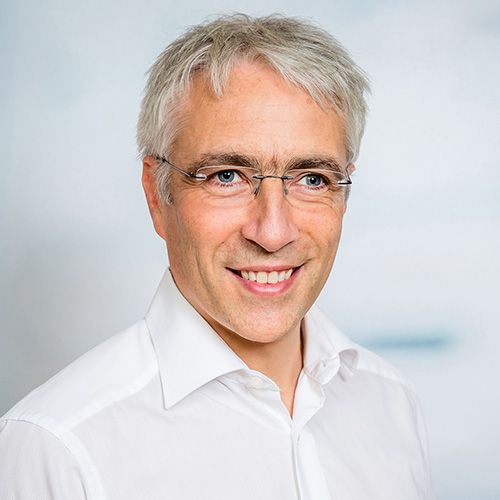 Dr. Ben Liesfeld is Co-Founder and Managing Director of Limbus Medical Technologies, a medical software company whose mission is to support and facilitate genetic diagnostics. A physicist by training, he co-invented computer guided laser surgery devices for ophthalmology. When accepting a position in a clinical laboratory in 2013 he learned about the huge potential and the challenges of diagnosing rare diseases using NGS. This led him to create an independent enterprise to leverage software and real-world evidence in order to solve the puzzles of genetic diseases.
Dr. Mark Kiel, Genomenon
Mark Kiel completed his MD PhD and Molecular Genetic Pathology Fellowship at the University of Michigan, where his research focused on stem cell biology, genomic profiling of hematopoietic malignancies, and clinical bioinformatics. He is the founder and Chief Science Officer of Genomenon, where he supervises the scientific direction of the Mastermind suite of software tools.